Stream the full albums below. If you'd like to order them, just click the album covers to the right and grab a limited edition bone & emerald haze heavy-gauge vinyl LP, deluxe digipak CD, or hand-numbered cassette of MOXIE or an orange and black heavy-gauge vinyl LP or DIgipak CD of FROST.
If the players don't load initially, just hit refresh and they will automagically appear! Enjoy!
Praise for Daphne Lee Martin's 'Moxie' & 'Frost
"Channeling Peggy Lee singing in some interstellar speakeasy backed by Jack White, where the fashion of bowler hats and bow ties are mixed with Go Go boots and mini-skirts" – Rick J. Bowen, No Depression
"Lemme tell you it's a badly behaved set of tracks. There's not much room on Moxie for composure or flying right. It's a liquored up weekend whose hangover lasts well into the work week" – Anthony Fantano, The Needle Drop
"A whole lot of style, confidence and just the right amount of self-conscious smirk. Warm and inviting, it duly manifests its role as the hooker with a heart of gold" – Fabricoh Magazine
"A little dirty, a little dangerous but a hell of a good time" – Chip McCabe, CT.com
"Devilishly delightful… a skip through sin city" – Dissociative ID Blog
"Cheeky, and full of verve and swing… equal to anything Dr. John might have conjured in his voodoo lair " – Examiner.com
And in more detail…

Daphne Lee Martin – Frost by John Apice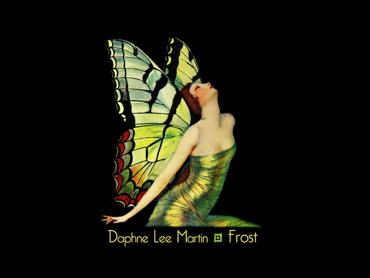 Daphne Lee Martin is the voice of futuristic folk-rock/ alternative-roots music. With the first strains of the low-hum electronics and voice filtered through a roomful of echoes Daphne dabbles in electronica with what sounds like possible traditional melodies and approaches. You can hear the disciplined vocals as if she is singing her heart out in a deep well. If you can get passed the electronics and listen with an open mind there is some very interesting edginess to her Americana.
It's as if a chef were to say to you "no, you can't put that ingredient in there it doesn't go…it's not part of the mix…" yet, you being the defiant artist — you do sprinkle in the "offending spice" and hocus pocus itdoes taste wonderful.
If you're a traditionalist, an aficionado of the true blue folk idiom this will take some getting used to. An acquired taste. If you close your ears to the well-intentions in this music — you deny a new appetizing flavor your ears could possibly savor. Daphne Lee Martin has risked to cook up something invigorating. Just remember, only a first class chef dares push the boundaries of old recipes.
"Little Birds," is an excellent introduction. With its varied musical colors running together you would feel it's an abomination of the music form. But it's not — it's daring, it's challenging, it's trying to appeal to ears that are younger and may not be in tune with the traditional banjo, acoustic guitar and down home on the back porch ideal.
"The Book of Love," continues the approach – skimming the surface and teasing the "what if…" of this musical exploration. There are church-organ dabs, skittering drum rolls, and an other-worldly Daphne Lee Martin voice. If you listen carefully, the lyrics are wonderfully folk-oriented but this time in a World music vein. The plucking strings are Oriental folk – yes, there is such a thing – and Daphne sprinkles this liberally throughout this song that has herky-jerky moments surrounded with melodic dashes. It's like that dessert an expensive restaurant puts in front of you with that drizzle of chocolate or raspberry sauce. This is the sauce.
Daphne has written brilliant lyrics to this song – it could easily be covered by a Roseanne Cash or Emmylou Harris – if they have the imagination to "hear" its magic. It's a song that could be like potato dumplings – you have to snatch it out of the boiling water while it's hot.
Ah, now there is a banjo — being plucked and Daphne's voice is now deeper, alluring and faithful. The bass is featured as the orphaned child – fuzzy and compelling. Yet, the melody moves along in a formal dark enchanting way. An electric fiddle weaves its way through the song, a muted cornet from a distant place tickles the ear , and the electronics actually play a tantalizing child-like role. "The Night We Fell In Love," is a private recollection saturated in memories and as we all know, memories tend to come back to us at times in a fragmented way. This is the interpretation I got. Then, midway, a screech and children's voices crowd the melody and may only point the way to a closer reminiscence when things were more exciting and bold. The drums are galloping good…the treated guitar is hot. Then, a dash of King Crimson-type backward finale. This is sushi for those who want something different.
"Make It Rain," starts with soft piano notes, fuzzy lead guitar with an undercurrent of jazzy brass. This, to my ears, is Daphne's finest vocal. Sexy, confident, sophisticated and provocative. It embraces the emotional drive that was made famous by 50's and 60's artists like Timi Yuro, Leslie Gore, Brenda Lee and Julie London. It has all that magic of angst, perfect inflection, a gritty retro-rock guitar solo backed by soul-city brass and lullaby-type piano. It all supports Daphne's Connie Francis moments with 1920's chanteuses Annette Hanshaw and Lee Morse artistry.
This was the type of song that couldn't miss the top ten back in 1963. But, what makes this song refreshing, is that it's not sung to capture that time – but, remind us that it was great and a young singer like Daphne Lee Martin has the pipes to make it fully realized once again. Anyone who is nostalgic will have a wide smile on their face when they listen to this. Anyone who doesn't – will discover a whole new sophistication in vocalizing.
"More Flies With Honey," squeezes out some dirty notes from a lead guitar and Daphne's vocal is more 1920's bawdy with 50's instrumentation. She's playful, has her vocalizing tease hammered down and the brass is the gasoline that propels this tune into a female version of the Cherry Poppin' Daddies or Royal Crown Revue. This is show-stopping music – pounding piano in the background, and Daphne simply seduces the musicians as they wind themselves around her voice. Excellent arrangement. Play this late at night when someone is getting ready to go to bed and they will dance throughout the boudoir alone or with their partner before their heads hit the pillow.
Daphne is obviously exploring the outer reaches of nostalgic melody and continues with the bright and sprightly "Smile at Perfect Strangers." According to what I read, her earlier album "Moxie," was the "hooker with a heart of gold" songs. Her new album "Frost," is supposed to represent the instant sweetheart. This is Romantic-Americana and if it's a new genre than Daphne has it locked up. The melody has its electronica but the sweetness is in its 1930's approach and impeccable musicians.
Slowing the pace, "I Still Want You," comes across with a new intensity – as Daphne shares vocals with a male vocalist and then a tight group of sax players fill the room with a tide of warm notes. This is an easily enjoyable tune – even your grandmother would appreciate. Daphne has a talent for singing in a retro manner that transcends the "old" and comes out of your speakers sounding fresh and new. I guess, a sweet apple in 1920 would taste the same as a sweet apple in 2015. Music is all about taste – and this is arranged with an enormous amount of good taste. The layers of instruments all strike their own memorable moment as this four-minute tune unwinds itself like a string on a top. Once that happens – the top goes spinning to everyone's delight.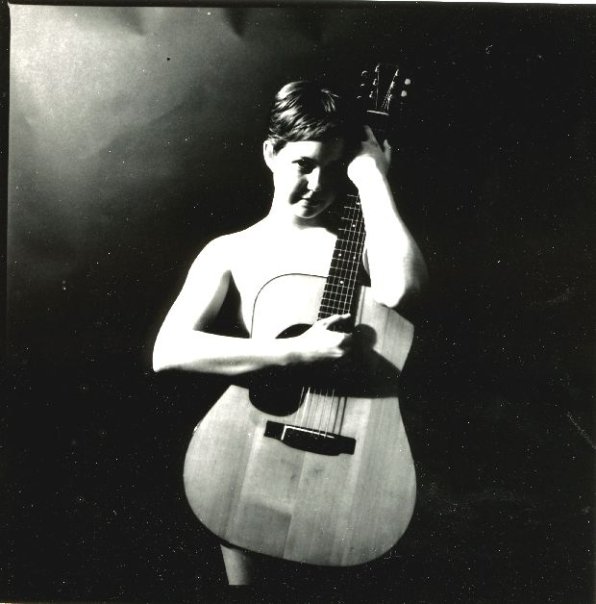 Daphne has sung in retro style, Americana, electronica – but, her closing song is proof positive that she has an enormous capacity for hot jazz. The band is scintillating – sharp, bright, with ambitious charts. The brass sparkles and then the brakes are applied – a shift into a more percussive penetrating and arousing jam. I love it when musicians do something that is unexpected and it's exciting. This was a cool deviation into a whole different genre and it adds to the mystique that is the music of Daphne Lee Martin.
As progressive as this tune is it is danceable – it has a groove, it holds the groove, it inhabits a special place in anyone who knows how to keep a beat tight in the ten toes of their feet.
This eight track collection did motivate me to want to explore more of Ms. Martin's previous releases. She has an interesting way of trying to cook an old recipe with new ingredients. Many musicians can do this – what sets Ms. Martin apart is how she seamlessly injects her personality into her music and hence, her presentation. One could say, this has all been done before. And they would be right. But, what was not done before was sewing Depeche Mode to Hot Tuna. That wasn't done before. Because it wasn't done heavy-handed – lacks tedium, has no disrespect for the traditional genre, is performed faithfully and proficiently – then, Daphne Lee Martin's intentions are to be applauded.
Recently, Daphne covered Tom Waits' classic track "I Hope That I Don't Fall In Love With You."  Who more appropriate than Ms. Martin? At first, I was apprehensive because I am very protective about who tries to tackle a Waits' song. I have heard many dreadful versions only because the artist just didn't "get it."
For instance, Rod Stewart's "Downtown Train," is thumbs down. But, Patty Smyth's version of "Downtown Train" – recorded before Rod's version – is two thumbs up. She understood the song.
But, when I sampled a few songs from Daphne's earlier album "Moxie," that prepared me. There was a hint of swing, a sly smile and a shifty wink of an eye in her music and Waits? His words and melody would definitely be a perfect match for Ms. Martin's voice. On this single – Daphne sings it the way Waits would probably enjoy it. A very somber, lonely, sincere rendition with heart wrenching bellowing synth strings and Daphne easily becomes the definitive female voice of this tale.
Support Independent Music.
Photography Credits:  No known individual credits for photos.
Website:  http://daphneleemartin.com/
FaceBook:  https://www.facebook.com/DameCalico?_rdr
BandCamp:  http://daphneleemartin.bandcamp.com/album/frost
Disclaimer: The opinions expressed in this review / commentary are those of the author and do not necessarily reflect the official position of No Depression. All photography is owned by the respective photographers and is their copyrighted image; credited where photographer's name was known & being used here solely as reference and will be removed on request. YouTube images are standard YouTube license.
John Apice / No Depression / May 2015
Is it getting hot in here, or is it just Daphne Lee Martin's sultry new video for her song "Belly?" Directed by Jimi Patterson, the clip features a dancer rendered in high contrast, moving sensually in time to the music. The song has a sexy R&B feel accentuated by Martin's tousled voice, the slinky ooh-ooh background vocals and atmospheric keyboards that swirl past the deep, steady bassline.
The song is different from, but in keeping with, the tone of the tunes on her previous full-length, 2011′s "Dig & Be Dug," which the New London, Conn., singer recorded with her collective ensemble Raise the Rent. "Belly" is one of 10  songs on Martin's new album "Moxie," which came out last month on the Telegraph Recording Company.

___________________________________________________________________________
by David Mandaglio, March 7, 2013 Dig Boston
GENRE | CABARET/LOUNGE/FOLK 3-WAY
VERDICT | DARK AND SENSUAL
LABEL | TELEGRAPH RECORDING COMPANY
RELEASE | 2.19.13
Moxie takes classic instrumentals—guitar riffs, banjo solos—and mixes them with very modernized (very electronic) sounds, like synthesizers and samples. But what really steals the metaphoric show is Daphne Lee Martin's sultry voice:
you could pair her vocals with nails on a chalkboard and it will still sound amazing.
The first of a twin record release, Moxie is very mysterious and a bit dark—the kind of dark your mom might not want you to know about, but that's so tempting to go and explore. I mean, the album's alternative name is treat a queen like a whore and a whore like a queen and this album runs with that smoky, secret-lounge vibe.
Each song is different from the next, but the entire album flows so cohesively that it seemingly acts as one long, melodic song and has left me intrigued for the second release.

________________________________________________________________________

Daphne Lee Martin "Book of Love (Magnetic Fields cover)"

June 21, 2013 – Adam Morgan

Connecticut chanteuse, Daphne Lee Martin just released her cover of Magnetic Fields' "Book of Love." The cover manages to be synth-filled while still feeling sparsely instrumented. Because of that slightly barren feeling, it allows Martin's voice to shine with some help from backing vocalist, Bill Readey.


_______________________________________________________________________
Fabricoh Magazine  by James Traubert December 24, 2012, Fabricoh Magazine
 Indeed there is little room for apology in these red light anthems. Through a thick layer of smoke and cynicism, Martin casts her world weary gaze across the wreckage of many a man, wasted night, and unfortunate situation. Like her musical godfather Tom Waits, Daphne Lee Martin is no stranger to the somber. Many of these songs stagger along almost drunkenly, with weeping mellotron and moaning horns plotting the course. Somewhere between East St. Louis and New Orleans, this record finds its wearisome heart.
On several tracks it is easy to cite Martin's influences. For instance, "Belly" is a trip-hop exercise just barely removed from 90's giants Portishead. On many of these songs Martin's voice and phrasing is reminiscent of said band's vocalist Beth Gibbons, both in delivery and production. However, I don't want to imply that this record resigns itself to lazy hero worship. For instance, Portishead never rocked a gypsy groove like Martin's band, Raise the Rent, does on "Molotov". The banjo licks on this track are a particular pleasure.
The next selection, "Faithless Beauty", sways with a slick boss nova groove, providing ample room for a male vocal counterpart and some smoldering Latin brass. The song's masculine/feminine call and response highlights the pervasive emotional conflict within this recording. If Moxie is the unapologetic whore, then our titular harlot is not without her introspections and doubts. Certainly there is some breed of vulnerability beneath the steely eyes of our hard-bitten protagonist.
 But let's not read too much into the lyrics. To make another Tom Waits comparison, Daphne Lee Martin is very much an actress and performer. Sure, Waits tugs at your heart strings now and then. However, he's always in control and most often telling a story. Martin works in the same vein. Also, like Waits, she experiments in an impressive variety of styles. For me, the most musically surprising track on Moxie is "Whispers". I wasn't expecting dub on this record but here we have it! Thank God for those horns. Drums, heavily delayed, pair with surgical bass lines, torrid clarinet, and a sultry vocal to transform this cut into one of the unexpected winners of the album.
Oddly, Moxie ends with some sappily uplifting cocktail jazz. "A Little Bit", could either be seen as a cute wink goodbye or a sleazy invitation to the next time around. The cheers and jeers heard at the end of the song reiterate the tongue and cheek nature of this album. Once again, Daphne Lee Martin plays her intentions close to the vest. This is not a confessional record. It is rather a showcase for Martin's voice and the inspired musicians who frame it.
In summation, Moxie has a whole lot of style, confidence, and just the right amount of self-conscious smirk. Warm and inviting, it duly manifests its role as the hooker with a heart of gold. I don't know what Frost has to offer, but I hope it's just as hot as this. 
___________________________________________________________________________
By Where We Live – WNPR
It's our yearly trip to our favorite little seaport town. Home to a DIY art and music scene that seems to grow every year.  And today, we're coming to you live from The Telegraph. It's a record shop, used bookstore and performance space owned by Daphne Lee Martin and her husband, Rich Martin.
Daphne has been a fixture on the Connecticut music scene for years with her bands Raise the Rent and Roadside Attractions.  She was voted "Best Country Artist" at last year's Connecticut Music Awards.  Her brand new record, Moxie is an altogether different affair. Less a collection of songs – more a soundtrack to a wild burlesque show.  Underwater, dreamy vocals, you hear reggae beats under New Orleans horns….bossa nova…honky tonk…Gypsy and swing….all in a late-night cabaret.  We'll be hearing this new music played live – right here at The Telegraph. Later, we'll be talking more about the music scene in New London, about the "vinyl  revival" – and we hope you can join us.
___________________________________________________________________________
SXSW's Bent Compass Party, live shoot of MOLOTOV
___________________________________________________________________________
by Chip McCabe January 22, 2013 CT.com
Moxie (Noun) – 1. The ability to face difficulty with spirit and courage. 2. Aggressive energy; initiative. 3. Skill; know-how.  Yeah, this is a pretty good start in describing the new album from New London's Daphne Lee Martin.
At the tail end of 2011 Daphne Lee Martin and her band Raise The Rent released a swinging mini-compendium of Americana called Dig & Be Dug. When rumors of a new record started to pop up it was noticeable that she was no longer billed alongside her backing band, but as a solo artist now.  Nothing new in the world of Americana as artists such as Wooden Wand seem to change they're moniker with every album.  There still had to be a reason though, right? Well, let me ask if you're old enough to remember the days when nightclub performers dominated places like Vegas and Atlantic City.  They would always do two shows per night.  The early show was fun, family friendly and meant for a wide audience.  The late show was always risque, maybe a little dark and meant to make you not only smile but blush a little bit.  Well, there's the difference between the last Daphne Lee Martin record and this one.  Moxie is the "late show".
Really, all the players from the previous album are back to lend a hand alongside a cavalcade of CT musical talent.  Members from M.T. Bearington, Elison Jackson, Milksop:Unsung, and Goodnight Blue Moon just to name a few all make appearances.  The sum total of these parts finds Martin experimenting and dabbling in a wide array of genres and moods.  But if you're fretting that this is some disjointed attempt at paying homage to one's influences then fear not.  What Martin has done is take all the sexy out of the speakeasy and make it palpable for people who don't necessarily want to go too far back in time for this type of musical voyeurism.
Tracks like "Faithless Beauty" (featuring Sam Perduta of Elison Jackson on guest vocals) and "Cheers, Darlin'" reach levels of darkness, both sonically and lyrically that Martin has never hit before.  To be honest these two tracks alone showcase the breadth of her emotional range, especially when the latter track is followed up by the lounge act styling of "A Little Bit".  Again, though, that's what makes Martin's albums so special.  There really are very few genres of music that she hasn't dabbled in and every time she comes out on top.  Need another example?  Try the the track "Belly" with it's Portishead meets funk and jazz vibe.
No matter what angle you look at it from Moxie is a home run of an effort and sure to open Martin up to a whole new portion of her ever-growing fanbase.
___________________________________________________________________________
 by Mike Hamad Jaunary 22, 2013, Advocate
There are songwriters who'd rather get all of their teeth pulled than talk about their songs.
Daphne Lee Martin, a New London-based singer-songwriter who celebrates the release of her new album, Moxie, with a show at the Oasis Pub this Friday, is not one of those. Martin blogs extensively about her work. (Visit her website, for example, if you're wondering why an extended sample of Argentine writer Jorge Luis Borges' voice shows up on "House That Built Itself.") She wants to be understood, without having to change the way she writes. And blogging about her songs, sometimes months or years after they were written, is about exorcism and elucidation, in equal parts.
"It's like staring at a piece of art in a museum for a long time, and then reading the little description on the right," Martin said by phone. "That's how it feels for me. It's also a way of sussing out the weak points, I guess, and giving myself a good laugh, how silly my mind is sometimes."
There's a lot to blog about; most of the Moxie songs were written at the end of 2009, a dark period for Martin. She was working 70 hours a week as a high-end chef, a job she hated. She had had some success with the first incarnation of her band, Raise the Rent, but one of my bandmates passed away, and they stopped playing music for about nine months. Martin also battled a health issue that, if left untreated, could have led to something more serious. "At the time, writing those songs was a catharsis for me," she said. "But I couldn't talk about it. It was still too close."
Martin made a few adjustments. She quit her job and opened a record store, which has allowed her to talk to record labels every day. "It's part of the bigger thing for me," Martin said. "In order to imagine the lifestyle of being on the road and to have music be what I do for a living, to have that be realistic for the long term… I think of it as engaging the whole system at once, and that takes a while." A few months ago, she bought a van that would allow her to tour. "We were all looking at each other like, 'What, are we all going to take three cars?' All these little, stupid decisions."
Martin's country side is familiar to Advocate readers; with Raise the Rent, she won last year's statewide Grand Band Slam in that category. Moxie's broad worldview, then, might come as a surprise. There's the bossa nova feel of "Faithless Beauty," which bounces under a Klezmer-like melody, brash Mexican accents and Mellotron pads; the reggae shuffle of "Whispers," a song about her deceased bandmate; the Brit-tronica and slow-drip Rhodes of "Belly"; the Appalachian rumble of "Molotov." There's ragtime here, zydeco there. Martin's not going to be pinned down to country music, to New London, to Connecticut, to anywhere, she seems to be saying. And that takes moxie.
Martin's commitments — to Telegraph Records, which she runs with her husband, Rich; to Hygienic Art, a New London artist collective on whose board she serves — meant she couldn't hole up in a studio for days on end to record Moxie, so she spent much of last winter in her home studio, laying down basic tracks (all the drums, bass, slide guitar, trumpet, some acoustic guitars and vocals). When she was finished, producer Bill Readey took them and suggested what was missing (piano, horns, lead and backing vocals). After seven months, they had 20 songs, enough for a double album. "The last song, 'A Little Bit,' is the wink at the end of the record, the segue to Frost," Martin said, about a "sister" album she'll release next year. "It's the wink at the end of the record that tells you what's coming next…The next one will be a little sweeter, the Good Girl."
Telegraph, Martin said, once happy to provide a snapshot of the local scene, now releases full-length albums and spends time and money to get their artists noticed. Two releases they are currently working are Sidewalk Dave's Hard On Romance and I Do Believe She Flew Out the Drain Pipe, by New Haven's Elison Jackson. Telegraph is also heavily promoting Moxie. (They've even placed a smart-looking ad in American Songwriter.)
The goal is to grow the business. "This isn't about paying to play," Martin said. "This is about making sure people know who you are, giving them a chance to hear it in the first place."
Part of the stylistic shift on Moxie coincides with Martin's plans to tour. After she plays a series of release shows booked in New England through March and April, she'll play her way to SXSW, then hopefully a number of festivals through the summer.
"Like everything else in my life, it's about incremental growth," Martin said. "It's making the life decisions to allow [touring] to happen. I'm the sort of person that, even though my music sounds like I'm a hot mess of emotion and a whirlwind of bad decisions, my actual life is completely OCD, and I over-plan everything. I over-analyze everything. It's almost crippling."
___________________________________________________________________________
By Rick J Bowen February 24, 2013 Innocent Words
An apt way to categorize Moxie, the new album from Daphne Lee Martin, would be to call it "steam punk pop," for it is equally retro and modern and thoroughly out this world. Artfully produced by Bill Readey at Fuzzy Rainbow Production, with her band Raise The Rent, the ten song collection mixes a myriad of sounds organic and electrophonic, including strings, woodwinds, brass, mellotron, raw percussion and bracing electric guitar. All of this clever accompaniment lifts Martin's loose vocal stylings and cheeky Tin Pan Alley songwriting to high theatrical settings. The waltzing "Whiskey and Sin," finds Martin channeling Peggy Lee singing in some interstellar speakeasy backed by Jack White, where the fashion of bowler hats and bow ties are mixed with Go Go boots and mini-skirts. The cabaret melodrama "Molotov," is a cinematic epic all on its own mixing swinging drums with moog and banjo to tell a bawdy lover's lament. "Faithless Beauty," is a wonderfully orchestrated Bossa Nova duet of tangled lovers trading barbs, while the infectious reggae groove and melodic hook of "Whispers," is an album highlight that floats from a Jamaican dance hall all the way to New Orleans when the horns add the soaring St. Louis Blues coda. The chilling macabre of "Cheers, Darlin" would be a suitable soundtrack to the works of Anne Rice. If the SyFy channel ever decides to bring back Firefly, Joss Whedon may have found his new house band in Daphne Lee Martin and Raise The Rent as Moxie exemplifies strength and breadth through musical talents.
___________________________________________________________________________
by Walker Burns, February 17 2013, WAJOBU
A woman after my own heart—part record store owner, part musician; for many years, Daphne has been part of the New London, Connecticut-based band Raise The Rent.  Moxie is the first of two releases (the forthcoming being Frost), and is a sultry collection of songs of the (only mildly) lurid backstreets of her imagination (with the added bonus of occasional Mellotron accompaniment!).  There are shades of the cheekiness of the Squirrel Nut Zippers and the "heat" of mid-1970s Maria Muldaur in this well-produced album.  I have an idea for what to expect from Frost—counterpoint!
___________________________________________________________________________
by Tamyra Davis February 22, 2013
Moxie
When writing an album review I personally have always liked when the reviewer gives you some comparison or reference so that you can get a "sense" of the sound. For instance, you will hear many times in rock reviews that a song has a Zeppelin"esque" sound to it or reminiscent of the Stones. Daphne Lee Martin's Moxie is reminiscent of NOTHING.  It stands alone.
The first track is Sweet & Low Down.  A throwback to the 20's era with horns and the sultry sounds of Daphne enveloping you.  Being a child of the 80's and growing up with the MTV generation that actually saw music videos played, I find myself setting the stage for how this song would look if brought to the big screen;  visions of Capone and redheads in flapper dresses takes over my mind.  Just when I think I have Daphne's sound all figured out she throws "Belly" at you with a drum beat and guitar rhythm that fast forwards the time machine to the early 70's and you literally want to strut down the sidewalk blasting this soulful tune in your ears while you take in the sights and sounds of the city streets.
Faithless Beauty is literally a Tango between two lovers and I couldn't get enough of this tune.  I played it three times just to hear the lyrics again.  John Panos is brilliant on trumpet filling the air with the battle cry between a man and woman and the song ends as abruptly as the relationship and that's exactly how it should.
I can't get over how Daphne infuses so many genres into one record. She mixes soul, reggae, Latin, and who knows what other influences she has sprinkled in between to delight your senses. The only constant in this album is the forever ethereal voice of Daphne herself. She knows who she is and what type of singer she was born to be.  She isn't trying to adapt her vocals to the style of the song and that's what makes it even more intriguing.
Daphne is ahead of her time, yet born too late. She could have been a torch singer. In her sequin gowns and long cigarettes, yet her vision and arrangements are the future of the music industry. A fresh new sound born from the classics.   It is what musicians should aspire for.  Moxie is like your favorite grandmothers candy dish. A mixture of your favorites all rolled in to one and literally something for everyone.
___________________________________________________________________________
by Rick Koster January 24, 2013 The Day
Daphne Lee Martin is a huge fan of all sorts of music. Simultaneously, she's a gifted a prolific singer/songwriter. In the context, then, of the Great Flow Chart of her Career Path, this is both intoxicating and problematic.
On the one hand, the more music and artists Martin hears – and, with husband Rich Martin, she co-owns the astoundingly diverse Telegraph record store in New London – the more adventurous she gets. And the more she subsequently develops her own songcraft, the harder it is for her to keep up because, by the time she finishes one project and gets it into the marketplace, she's already written several more songs and ventured further down the creative highway.
Her latest CD, "Moxie," which will be celebrated tonight as part of the Hygienic Pre-Fix show at the Oasis Pub in New London, is a case in point. An evocative song cycle loosely reflecting the philosophy and moods of the title character – an "unapologetic whore," as Martin describes her – the record is a splendid, sultry, humidity-drenched soundtrack of dark bars, connective hangovers and the varieties of brothel-tasseled intimacy. To go along with the new album, Martin, who for years has performed with the group Raise the Rent, will also debut a new band comprising guitarist/keyboardist Bill Readey, multi-instrumentalist Matt Lindauer, drummer Bob Burt and bassist Gary Velush.
As a writer, Martin is like a vastly creative and confident chef – blithely willing to experiment with seasonings and flavors such as blues, Gypsy, swing, Cajun, roots, cabaret and gospel. New and clever songs flow out of her. It's not surprising, then, that even as Martin was in New Haven's Fuzzy Rainbows studio recording the new album with the help of producer Bill Readey and an all-star core of New London and statewide musicians, she was also writing and recording a quasi-companion record called "Frost" – the conceptual yin to "Moxie's" yang.
"'Moxie' is the bad girl, and 'Frost' is the sister project – down to the artwork, production and interlocking themes," Martin says. "Most of 'Frost' is in the can now, waiting on her big sister to spend herself. The songs on 'Frost' are more lighthearted to balance against 'Moxie.' The problem now is, I'm already writing and recording two more records. I guess I know what I'll be doing until 2015." If time seems to be moving so quickly that Martin will never catch up with her own Muse, she finds the whole ongoing arithmetic ratio of her productivity actually benefits the work. For example, the "Moxie" material she originally wrote five years ago had, by the time she finally got into the studio to record it, plenty of time to marinate and become integrated with her ongoing learning process.
"I think if a song is good at its root, it should be able to translate into any setting," says Martin, who with Raise the Rent constantly experiments with arrangements of her material. "But this record was surprising to me because it was the first time I felt the songs had become real – like falling in love versus really deeply loving someone you've known a long time." Indeed. Listen, for example, to the icily beautiful "Cheers, Darlin'"; the k.d. lang-goes-gypsy of "Molotov"; the trippy ballad "Belly"; or the spectral Euro-cabaret of "A Little Bit." They make it easy to appreciate Martin's studied but almost mystical approach to songwriting.
"There's a meaning and power that lives and grows beyond the first emotional experience that inspired the song or the catharsis of shaping it and sharing it," she says. "The song takes on a life of its own, and instead of you being the author of it, you are in a relationship with it. So, even though the words are the same as they have been for maybe four years, the way I tell the story holds a new kind of intensity and understanding."
___________________________________________________________________________
with Rick Koster & Peter Huoppi, live from the Telegraph January 23, 12013
Set list:
Sweet & Low Down
Whiskey & Sin
Belly
House That Built Itself
Molotov
Faithless Beauty
Whispers
Friendliest Room In Town
Cheers, Darlin'
A Little Bit
___________________________________________________________________________
Stage 8 Musical Guest Daphne Lee Martin
___________________________________________________________________________
by Brian Josephson, March 2013 Sound Waves Magazine
"If elevator music could only be this seductive more office relationships would survive in the work world. A muffled voice, ala Betty Boop, sits atop the climbing floor levels and deters one from taking the stairs for exercise ever again."
___________________________________________________________________________
by Faye Trafford August 15, 2012, Grace Magazine
Seth Jacobson photo
The home singer/songwriter Daphne Lee Martin shares with her husband, Rich, in downtown New London is historic, artsy, lovingly painted and bright.
But their basement is right out of a rock 'n roll documentary.
Strands of lights hang down over posters behind the stage, casting glints of light on the drum set. Stuffed sofas are arranged around a low coffee table. It's the kind of setup a teenager dreams about. "Everyone says, 'when I grow up I'm going to do this,'" Daphne smiles, glancing around. "Well I grew up, and I did it."
That's not all she's done. A homeschooled student, she finished high school at 16. She left college to move to New York City in 1998. She spent two seasons living and working at sea. Now, in addition to being the lead singer and songwriter for the American roots band Raise the Rent, she serves as treasurer of the Hygienic Art performance venue and gallery and co-ownsThe Telegraph record store and The Telegraph Recording Company on Golden Street with her husband.
"New London is lucky to have her," said Sue Menhart of the Sue Menhart Band, adding that Daphne leaves a "lasting impression" on those who work with her. "She's all music all the time, and inspires others, including myself, to push harder, go deeper, and strive for excellence."
While Rich grew up in Mystic, Daphne hails from Roseville, Ohio. But in separate interviews, both said they fell in love with the artistic climate and energy in New London. "Neither of us come from a background where we had a lot given to us," said Rich, who serves as Hygienic's managing director.
"We really had to make it for ourselves. And that's something we find attractive about our lives and living here. We do have to do the hard work. But the satisfaction of that is you've got something wholly of yourself and your community that a lot of people can celebrate in."
"Our lives here — this is by design," Daphne said. "We live downtown; we walk to work. The Hygienic and the shop are within 40 feet of each other. This is all very composed. We wanted our lives to look like this for a long time and we put those pieces into place."
Her parents and sister are now all living in Florida. Daphne also has a two-year-old nephew there, and is "plotting and scheming a tour" to visit them. In the meantime, she's figuring how to marry the running of a small business with the life of a performing musician.
"We've got a few interns at the shop to help out with things," she said. "Although we have had to resort to 'rock n' roll emergencies,' where we just put a sign up on the door at the shop and say 'Due to a rock n' roll emergency, we are unable to be open. If you really need to get in, call our cell phones.' We try not to do that more often than we have to." They also get by with a little help from their friends, including Daybreak's Saturday columnist Stephen Chupaska.
"I think what surfaces with Daphne is that she's authentic," Chupaska said. "She's been playing folk music for as long as she's been alive — but she doesn't stray into the closed off and boring world that some traditionalists inhabit. She also is good at atmosphere in a song. I think "Saratoga Rain" is perhaps her best song and I haven't once listened to the words, which is odd for a writer. There's an exquisite, gemlike shimmer to it."
Grace caught up with Daphne to find out how she's following up "Dig & Be Dug," Raise the Rent's first album. What we got was a dialogue about what it really means to have a vocation in life — to see and know your purpose, and the personal, even spiritual commitment it requires on the part of the artist.
Grace: You've said that you see yourself as a translator for bygone sounds — gypsy, Appalachian ballads, tin pan alley tunes, etc. How did you arrive at that place where you said, 'This is where my heart is.'
Daphne Lee Martin: Growing up I listened to a lot of traditional music … I loved the traditional forms, and I could see it years ago, that there was this huge disconnect between the music I grew up playing, and the music everybody seemed to be listening to. I felt like a whole lot of people really needed to bridge that gap and I would definitely be one of them.
I knew I was going to be bored out of my skull if I tried to do one kind of music for the rest of my life. I never wanted to get pigeon-holed into a particular genre or style.
Is there a price to pay for going against the grain?
My folk music community growing up freaked out — like, Dylan '65 freaked out — when I picked up an electric guitar for the first time. When they heard my record they were like, "What are you DOING?" Not that I'm blacklisted, particularly, but it's definitely not their thing.
It must be odd when you can identify a gap in culture, where you feel like 'I'm not hearing this kind of sound or seeing this kind of writing…'
Right. There was the folk revival of the 60s — people like Pete Seeger and Joan Baez and those guys … but then you wonder what's happened to the Appalachian folk stuff — no one is performing these songs, no one is performing them since that big movement. This year is the 100th anniversary of the birthday of Woodie Guthrie — so now there's a resurgence of Woodie Guthrie tunes which is awesome — but it takes an anniversary to bring that to people's consciousness? That's not how it's supposed to work. Some of these songs have been around for 300 years and the only way they're going to be around for another 300 years is if young people do them.
King James translated the Bible into English. Do you think that people would be reading the Bible the way they are today if it was still written in Greek? And I feel an urgent, religious power behind those songs that they need to be kept alive in the same way. And if that means giving it a different stylistic treatment, then that's what it means.
Why is it personally important to you that these songs are kept alive?
They are universal storytelling songs. People 150 years ago aren't so different from people living now. The human experience is a universal thing. People were just as lonely; people were just as frightened; people were just as righteous. [Through music] the continuity of the human experience becomes a lot more accessible.
And it's tough because I could make a lot of money if I played pop songs. Cover bands make sooo much money. And they play such great venues. But — they're not going to leave anything of note behind.
It takes a long time to convince people that your art is worthwhile if it doesn't speak to what they're used to seeing or hearing. That doesn't mean you shouldn't do it, it just means it'll take awhile.
When you're in the process of songwriting, how do you know when you've "arrived" at whatever it was you wanted to communicate?
I don't think I ever arrive. Like even when you get a recording in the can, and you feel like "OK, this song is as done as it's going to be for right now," that's really all it is.
And I feel that way about the old songs too. They're still changing. Almost like the old folk tales from any culture, they get embellished by each new narrator.
So how do you reinterpret your material — does this happen during live performances?
One of the things that I like to do is write songs where the verses can be sung in any order and still make sense. So I'll play around — of course sometimes accidentally, because I'll just have forgotten the order (laughs) so it's also a safety device, in a way.
It's interesting that you see your work as always evolving. In life — it seems people want to feel like we've arrived — whether it's with art or in a relationship, like, "OK! We're here! The work is done."
It's about living right day after day. You have to wake up and make the decision to live right. People do that about marriage. Like: "I'm married now, I guess I can be [terrible] to him. Or not care, or not work on it." But it doesn't matter what you do in life. You have to approach it every day as if you're trying to earn it all over again.
That's beautiful. You're very quotable.
I've had a lot of coffee. (laughs)
But that approach — it keeps your focus on what's important…
If you enjoy having to work hard for things.
So as you're doing the work, what sustains you, as an artist?
Collaboration is it, actually. Because I grew up doing traditional music, it's always been a social practice for me. I can sit and knit for five hours and not look up once. But I can't make music like that. It's not a solitary thing.
Something else that we were wondering — what was it that drew you to the ocean?
My mom is such a romantic — a complete romantic about the ocean. She grew up in Ohio and took off when she was 18 or 19 and ended up Virginia Beach, where she met my father. My grandfather too — he was a wild and crazy guy. He would take off for chunks of time, not really tell anyone where he was going, just say, "I need to get some sand in my shoes." One of the places he would go is Virginia Beach, and I think my mother picked up his wandering spirit. … She took us up to Connecticut when I was 8 — my stepfather had family here. The visits out here were always our best times. … and because of that we did a lot of traditional maritime music. We picked up sea shanties and that kind of stuff.
So where are you going with your music? What do you want to see happen?
The last record we did was very organic — lots of acoustic instruments, very traditional sounding. But I knew that these [new] songs we were working on would not be best served sticking to those things. And it would kind of be a boring follow-up. The EP that we're working on right now is a lot more 60s and 70s psychedelic folk kind of a vibe. A lot of organ and a lot of synthesized sound — a lot of ear candy floating around.
I try with my lyrics to be as timeless as possible, I try not to throw in pop culture references; I would like it to be transferrable to any time, as much as possible. But yeah, the sound on this one is a lot more modern. Maybe I'm working my way up through history? (laughs) I don't know what's next. I just have to let it unfold.
___________________________________________________________________________
#6 in CT, and #84 in New England. Rock.
___________________________________________________________________________
by Nick Caito January 11, 2013, Sound Check, Hartford Courant
Daphne Lee Martin gave a sneak preview of her newest album 'Moxie' at The Outer Space on Thursday night. (Nick Caito) Daphne Lee Martin gave listeners a 10-track live preview of her new release at The Outer Space Thursday night. Martin performed with a 4 piece band, and though it was their first time playing out together the group conducted themselves with a fine-tuned swagger. Their new album, titled "Moxie," isn't slated for released on Telegraph Co. Records for another couple weeks, which was all the more reason to play its entirety for the intimate audience in Hamden.
It's a vaudeville trip hop jaunt through dimly lit lounges and watering holes. Calling the sound alcohol-drenched would seem a little over done these days, though cocktails would be your ear's beverage of choice. The Outer Space's exquisite craft brews was a decent substitution.
They were joined by Sam Perduta (of Elison Jackson) for guest vocals on the saucy 'Faithless Beauty,' and an eerie calm fell over the bar for Bill Readey's haunting piano on 'Cheers, Darlin.
___________________________________________________________________________
by Anthony Fantano January 7, 2013, The Needle Drop
Hit play on the widget above, and you'll be hearing the latest full-length effort from Connecticut-based singer-songwriter Daphne Lee Martin. I was featured with Daphne on an episode of 
Where We Live
 recently, and that's how I caught on to her latest release, and lemme tell you it's a badly behaved set of tracks. There's not much room on Moxie for composure or flying right. It's a liquored up weekend whose hangover lasts well into the work week.Look for this album on the 
Telegraph Recording Company
, and enjoy!
___________________________________________________________________________

by Robert Denby January 21, 2013 CT Indie
Got a thirst for super high end experimental folk? Daphne Lee Martin has the tools to quench like you have never heard before. Matching remarkable production values with keen and clever words/compositions creates a masterpiece called "Moxie". The entire experience is seamless enjoyment, blissful and boastful, and unrelenting.
Now according to the release information "Moxie" is the first of two related concept records: Frost & Moxie, or 'treat a queen like a whore and a whore like a queen'. Moxie opens with "Sweet and Low Down" which not only filled my room with deep sass but also illustrious instrumentation, some of which I can only imagine (for budgetary reasons) is sampled. This is a theme I continue to question throughout the recording: Are these instruments real? They sound exceptionally authentic, filled with attitude and performance quality. Bill Readey at Fuzzy Rainbow Productions has done an amazing job producing this album.
The release info describes 3rd track "Belly" as a "steamy summer jam" and while it is a steamy jam, I feel this song fits well in many contexts and locations. It is chill as hell, and while standing out from many of these recordings as being somewhat more reserved and less "showy" I think its quiet dignity speaks volumes about the characters in this elaborate and continually weaving story. "Belly" is my favorite track on this album, and it stands out as a smashing single. I dream a little fantasy where this song is on a split 7 inch with Fake Babies "Talk Like My Baby".
Another strong standout track in an album filled to the brim with swelling beauty is "Faithless Beauty" which not only showcases Daphne's unbelievably sultry vocals, but also that of Elison Jackson's Sam Perduta who offers a top notch fragile and fluttering vocal performance. I would go so far as to say his vocals are akin to Dave Longstreth in this song. Daphne doesn't give you a moment to forget it is her record, and keeps the smooth wonder of her voice flowing. Also, I have to comment again on the production values being so unrelentingly high with particular note to the the various brass instruments at play or being sampled. So appropriate and executed SO well.
This is just such a high calibur release for a local artist. It's hard to get past how expertly the whole sound was crafted and how cleverly the narrative is woven into the audible experience. Even as closer "A Little Bit" flaunts telephone style vocals, it still emerges as a wholesome high fidelity sound. This album, crossing time periods and genres can only best be described to outsiders as "folk" music, despite being so much more. Classy and classic, "Moxie" is a strong contender for best release of the year as well as best folk record ever released in Connecticut.
The applause at the end is a nice touch, and a sentiment I am certain countless listeners will reciprocate.
___________________________________________________________________________
What a joy is Daphne Lee Martin's Moxie. This part one of a two-piece and has a street date of February 19th. This record is in the vein of Trickster Fox  and Dinah Thorpe's "12" that we reviewed a few months back with hints of Florence + the Machine. The sister EP Frost is soon to follow, until then take a listen to Daphne.
There is a haunting cabaret at the outset and that general theme continues throughout.  "Sweet & Low Down" has a Dick Dale-like guitar melody swamped in reverb that adds a lot of depth in the mix. "Belly" also has some tasteful and fun guitar licks. Once the chorus hits the mix tightens up around the vocalist who is comfortable yet adventurous on the entire set of tunes. A few other stand out tunes include "Whiskey and Sin" and "Whispers" which has a nice dub backbeat and golden age of radio chorus backups to Daphne's vocals. The songs venture in and out of styles while making frequent and atmospheric use of effects.
Moxie plays like a group of musically gifted gypsies picked up whatever instruments were closest when the red light brightened. The occasional presence of muted horn parts to transition is particularly nice. Producer Bill Readey of Fuzzy Rainbow Productions makes this recording shine. Guest appearances include John Panos of Mates of State and Eric Stevenson from Pocket Vinyl, among many others.
It's a fun record hear, sounds like it was to make as well. This is the first major release of 2013 from Telegraph Recording Company though they also recently put out collections by Fake Babies and Bedroom Rehab Corporation.
___________________________________________________________________________
by Jeffrey Morgan January 6, 2013, Blackout
SIZZLING PLATTER OF THE WEEK: Daphne Lee Martin – Moxie (Telegraph Recording Co.) :: There ain't nothing I like better than ringing in the new year by listening to a brand spanking new album that gives me renewed hope that all is well in Recordville—and, strangely believe it, this happens to be that album in that it lives up to its ballsy name and double dares ya to crank it up all the way up to maximum volume with your noodle wedged right between the speakers.
And if you're of the opinion that I'd be a right fool to say that this one is already short-listed for my 2013 Top Ten list, then go ahead and slap that dunce cap on my noggin, 'cause it most certainly is. Y'see, not since the good old white label advance test pressing days have I been so blindfold flummoxed by an audio outing. That's because, devoid of an album cover or track listing or anything else to guide me along except for a plain white sleeve and textless disc, I'm forced to do the free-association poetic stutter-step instead—something I ain't done since I reviewed 801 Live and Low.
So just what the heck is this mutant offspring anywho and where the heck do I begin to get a greased handle on it? With track one's melodramatic operetta that fuses Casio casino music with a spooktown carnival hoedown? Or mebbe track two's sultry Peggy Lee meets the Doors feverish black coffee combo? Or how's about track three that opens with a syncopated "Memo From Moxie" backbeat which then melodically fuses "Down By The River" with a brace of bubbly Telex synthpoptronics? Or with the Bennett-cum-Gurdjieff-ish voice overs of track four? Track five's Hitchcockian country hoedown? Track six's clandestine Tarantinish tryst? Track seven's surreal dub confab? Track ten's swanky vo-de-oh-do night club megaphonics?
And speaking of keeping track, you may have noticed that I've omitted two prime numbers; that's because they've been left vacant for you to describe. To play along at home, all you need is a copy of Daphne Lee Martin's versatile new album Moxie and two cranked up speakers for you to wedge your noodle between; your rejuvenated spirit will thank you for it in the morning—and remember kids: Neatness counts!
______________________________________________________________________________
by Cliff November 11, 2012, Dissociative ID Productions
Sometimes, I feel just so damn classy. Something about exiting the world around me and entering my bedroom, blasting an album and living in the world of my own existence makes me feel like the most dignified person in the room (probably because I am the only one too). You indulge in a self reflection that is both selfish and scathing, apologetic and spiteful. Moxie, the new album by Daphne Lee Martin of Telegraph Recording Company, could perhaps be the soundtrack to this exact scenario. A 40 min stroll through devilishly delightful bluesy tunes, Moxie is the first of twin records: Frost & Moxie, or 'treat a queen like a whore and a whore like a queen' as explained by Daphne. In this case, Moxie is the unapologetic whore, expressing itself from the plaintive cries in tattered Whiskey & Sin to the madness of Molotov.
Beginning with "Sweet and Low Down", Daphne initiates the album with a skip through a sin city, if you will. Between cigarettes and Old Crow, the lyrics as well as the general feel is all too familiar: something I can only assume most readers can sympathize with. Those evenings idly staring off in a dive bar off the beaten path, fumbling through packs and thoughts of what lays ahead. And with a bass line that walks you through the ups and downs, it appears to never leave you throughout the rest of the album.
It is, of course, worth noting that not only does this album include Daphne's full band Raise the Rent, Moxie also showcases some work by John Panos of Mates of State, an addition which oddly makes perfect sense. Regardless, Moxie stands out as an album which pays a well suited ode to the often abused bluesy melodies without falling into clichéd motifs. Grab a listen and, while you're at it, a download. For those moments of classiness and isolation, Daphne's Moxie places the perfect companion. Which makes me all the more excited to meet Frost.
______________________________________________________________________________
by Adam Wujtewicz January 22, 2013 Wailingcity.com
Most people will probably call Moxie a "modernization" ofDaphne Lee Martin's previous Raise the Rent material. I'm going to rebuke those people as lazy. Moxie is far too expansive to be written off with a single word like 'modernized'. Yes, it draws trace elements from what made the Raise the Rent material great, but it trims away all the pomp of the old timey southern swing and builds the core concept into cyborg that has tools to accomplish most any task. You could list the styles and influences on Moxie but you'd more than likely run out of ink and sound lazy again before you finished. The truth is that there is no genre that would adequately describe this record.
What will strike you first is how electrified these songs are. Synth, effected electric guitar, digital delays, samples and some interesting post production trick (here's a hint listen to this record through headphones) are completely new tricks that Daphne and the crew at Fuzzy Rainbow Productions have incorporated to propel her forward.
From what we have previously heard from Daphne, her writing style doesn't necessarily lend itself to using electronic elements but with a little studio alchemy there is cohesion and the formation of something new. When psyche and soul are blended she keeps the piano straddling lounge imagery she's used before without using the same style of music. The smoky basement vibe is pushed straight into your face making it more visceral and less like movie magic. There are songs, like "A Little Bit", and interludes, like the one in the middle of "Cheers, Darlin' ". that seem a little more like dream sequences than real life but this keeps Moxie from being mired in a seedy atmosphere that songs like "Whiskey and Sin" and "Sweet & Low Down" create.
The other side of that coin is Daphne's use of the old instruments and structures to create new imagery. "Molotov" is a familiar shuffle and features an impressive banjo solo but unlike the bright lights and honkytonks that may have come to mind before, they now seem to call for speeding trains through driving rain. Both of those scenarios may be metaphors for freedom or in the long run regret, they are completely different ways of expressing them and for the listener, feeling them.
Moxie is a such a huge step forward you'd think it would leave little room for Daphne to maneuver in the future but it's true beauty is that is opens up so many doors that there is no limit to the avenues she could pursue.
______________________________________________________________________________
Radio Golden, Sunday Brunch January 20th 2013, live on-air concert
______________________________________________________________________________
by Vincent Bator October 24, 2012, Examiner
As a precocious young singer growing up in southeastern Ohio, Martin was steeped in country, gospel, and ol' timey fiddle and banjo music before the lure of traditional maritime music and sailing propelled her to the eastern seaboard. While living in NYC, she was one third of Ida Red, a folky outfit with somewhat punk arrangements. Always restless and wanting to master other idioms, Martin moved on to Hot Club and swing styles with a string band, and then like Dylan, went electric with the band currently backing her, Raise the Rent.
Martin's moved on again. Like a crazy ex-girlfriend who refuses to settle down, her forthcoming second release,Moxie, is at once cheeky, and full of verve and swing. Deftly mixing styles that don't necessarily belong together, and ending up with with crazy good results, Martin slashes and burns her way through trip hop, northern soul, dub, klezmer, torch, tin pan and lounge styles, to name just a few. If there's any justice in this universe, this record will bethe one for Martin.
And… by Vincent Bator February 5th, 2013, Examiner
Every once in a while some new music comes this writer's way that is so damned brilliant that it makes the task of writing about it daunting. Such is the case with New London-based singer-songwriter, Daphne Lee Martin's sprawling and sexy new release,Moxie (Telegraph Recording Company). Martin's done a complete 360 stylistically from her equally adventurous 2011 album (with her band, Raise the Rent), Dig & Be Dug.
With its Farfisa organ and surf guitar-attack propelling the angst-ridden track, "Sweet & Low Down," forward; Martin delivers the goods on this decidedly hybrid take on Northern soul. "Whiskey and Sin," finds her lusty and wistful — wanting her boy "to do it" to her against a backdrop of caterwauling guitars, speakeasy trumpet and trip hop beat reminiscent of Portishead (plus, the first of many references to alcohol).
The album's breakout track, "Belly," is a sinewy, gorgeous jam that fell off the Lovage truck. Yes, whitey-white Martin makes us groove unrepentantly to something transgressive (pay attention to the lyrics) here. Her musical wardrobe changes are as varied as they are wildly unexpected. "House That Built Itself," with its 80's retro vibe runs into the shuffling, vaguely Eastern Euro, "Molotov," (which in turn, morphs into a cosmic bluegrass jam) are beyond just "awesome." On "Whispers," she wrings out every last scornful syllable to an errant lover over a klezmer and old school dub beat.
Moxie is all about sex – wanting it, lamenting it, and being revolted by it (maybe?). And it's also exquisitely produced thanks to producer, Bill Readey, who extracts some serious golden moments from the various players on the record while creating an evocative soundscape which complements MLM's voice. To pick one track over another as truly "adventurous" is difficult, but if I had to pick one — "Cheers, Darlin'" is it. Beginning with the opening cinematic orchestral score (the clink of a bottlecap hitting the floor is a nice touch), the moody plucking piano strings, minor horn blasts and the acoustic guitar and chorus interludes, Readey teases out of Martin her horniest best.